Our Masterful Paraphrasing Tips Presentation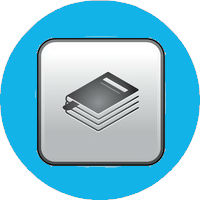 Paraphrasing services is a method that is used when you want to rephrase some sources. It is useful to prevent excessive quotations and plagiarism. Here are tips to follow for a good paraphrasing result.
Paraphrasing Tips to Follow
This page presents tips for paraphrasing as well as paraphrasing techniques examples that will guide you.
Use your own words when you are paraphrasing in academic writing. Be sure that you completely understand the source to get the main ideas and the meaning.
Be sure to indicate that you're using the author's ideas by acknowledging him at beginning of your paraphrased section. (For example: According to John…. Or, John felt that….).
You can also acknowledge the author in parentheses after paraphrased section or through using endnote reference or by using footnotes.
For example:
Original source: All children respond and learn to different settings and because of this, numerous professors consider the so-called DAP approach. DAP has gained lots of supporters in education because of its emphasis that meets the need of students (Slavkin 65).

Paraphrase: Since students have different learning styles, the Developmentally Appropriate Practice or DAP approach is considered as a useful and highly practical as a form of teaching. It becomes an accepted method to all students and not just to some (Slavkin 65).
If you need to include word or phrase within paraphrased section, enclose it with quotation marks.
Example:
Original source: Students involved in the DAP approach are affected emotionally, cognitively and socially positively. Students learn more because they engage to the concepts through learning and experimentation activities (Slavkin 67).

Paraphrase: Since DAP approach is used in classroom, students learn new things because they enhance their developmental level (Slavkin 67).
Aside from paraphrasing techniques examples, here are more tips on how to paraphrase using the best online paraphrasing tool.
Digest author's intention
Use the thesaurus moderately
Get the main ideas or points
Always include citations
There you have the tips on how to paraphrase and examples. If something is still unclear, feel free to review our additional paraphrasing examples.
If you are having a hard time, you can take a look at it to have a guide. Be sure that when you start paraphrasing, you understand the rules and you can apply it correctly.